Key Provisions You Should Negotiate In A Florida Employment Contract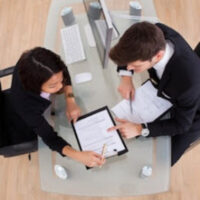 Florida is an employment at-will state, which means that the employment relationship can be terminated by either employer or employee at any time. There are some exceptions to the rule, and one of them occurs when the parties execute an agreement. Under Florida law on employment contracts, the agreement is valid if the terms are clear, the parties exchange proper consideration, and they assent to all relevant provisions. In such a situation, the contract dictates the relationship between the employer and employee – not the employment at-will rule.
However, when companies ask workers to sign, the agreement is typically skewed in favor of the employer. You might feel compelled to execute as-is, but keep in mind that you have the power to negotiate any of the terms. When you have a West Palm Beach employment contracts lawyer to assist, you level the playing field to work out an arrangement that protects your rights and suits your needs. Meanwhile, you can also review a few provisions that you might negotiate instead of just accepting.
Job Duties and Compensation: You have already had some discussions about pay and your responsibilities, but the details must be included in the contract. It is especially important to address provisions on how compensation may be related to performance, meeting quotas, or other indicators. Plus, your employment agreement should cover benefits and bonuses. If the parties intend the relationship to continue for a certain duration, make sure to include the expiration date.
Ownership of Intellectual Property: Most employment contracts will contain a work-for-hire clause. This provision states that any work product, intellectual property, and confidential information created by the employee within the scope of employment belongs to the employer. In some cases, this may not be appropriate for your position. You may want to retain some interest if you are bringing something of value to the company, such as customers, clients, a brand identity, or other work product.
 Noncompete Clauses: Though the federal government is considering a prohibition on covenants not to compete, they are still valid in Florida – but only if they are enforceable. An employer may take advantage of bargaining power to force you into an overbroad noncompete clause, so this is a provision you should definitely negotiate. Make sure there are appropriate limitations on time, scope, and geographic region, so you will not encounter challenges with employment if you exit.
 Grounds for Termination: Some reasons to fire an employee are obvious, but the agreement should also contain conditions or trigger events for termination. The provisions might relate to performance, attaining a sales quota, and other benchmarks. If you do not agree with the grounds for firing, you should negotiate for fair treatment.
Speak to a Palm Beach Gardens Employment Contracts Attorney About Negotiations
The lawyers at Sconzo Law Office have extensive experience reviewing and negotiating employment agreements, and we are prepared to protect your interests. Our firm serves clients in Palm Beach County and throughout South Florida, so please call 561-279-6114 or go online to set up a free consultation today.
Source:
floridabar.org/rules/florida-standard-jury-instructions/contract-business-cases-4/all/#sec200