5 Employment Laws Florida Employers Frequently Break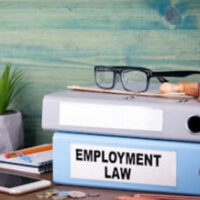 Florida employers are charged with knowing and following the federal and state employment laws that apply to their business, but statistics show that many companies are falling short. The Equal Employment Opportunity Commission (EEOC) reports that it receives more than 72,400 charges every year alleging a wide range of discrimination practices. These figures do not include complaints filed with the Florida Commission on Human Relations, and wage-hour disputes filed with other agencies are separate.
In reviewing the data, it is clear that Florida employers continue to violate employment laws intended to protect employees. However, at times, it can be difficult to recognize how your rights are being adversely affected and under which statute. You can be sure that your employer is aware, and the company is probably reaping the benefits when breaking the law. If you have concerns about mistreatment at work, it is important to consult with a West Palm Beach employment law attorney who can explain details. You also benefit from knowing the laws companies frequently violate to advance their own interests.
Requesting Accommodations: An employee with a disability is entitled to ask an employer to provide reasonable accommodations to enable him or her to perform job-related tasks. As long as the request does not cause an undue burden, the company is required to meet it. Alternatively, the employer may engage in the interactive process to work out reasonable accommodations and explain why a particular option causes significant hardship to the company. 
Misclassification: Florida employers gain an advantage by treating an employee as an independent contractor, as they sidestep a range of taxes, procedures, and laws. Companies also benefit themselves when they classify employees as nonexempt or exempt. Misclassification is a common violation of employment laws, and it affects your wages and rights.
Overtime Laws: Misclassifying employees is a separate violation, but this misconduct also ties in to employers breaking the law on overtime pay. Exempt employees are barred from overtime, while nonexempt workers ARE entitled to overtime wages when their hours exceed 40 per week. An employer that wants to avoid paying this additional amount may treat someone as exempt when they are truly a nonexempt employee. The distinction involves the duties of the position, and there are salary thresholds to consider. 
Filing Workers' Comp: It is unlawful retaliation if an employer fires or demotes an employee for filing a claim under Florida workers' comp laws. Likewise, reporting misconduct in the workplace to other government bodies is a protected activity.
Taking Leave: The Family and Medical Leave Act (FMLA) allows eligible employees to request time off for certain reasons. The employer must provide leave and some benefits, and return someone to their position afterwards. Companies are not required to pay wages during leave. 
Reach Out to a Palm Beach County Employment Lawyer Today
If you have concerns about your employer breaking employment laws, please contact Sconzo Law Office to speak to a member of our team. You can call our Palm Beach Gardens location at 561-279-6114 or visit us online. After we review the facts, we can advise you on legal remedies.
Source:
eeoc.gov/data/charge-statistics-charges-filed-eeoc-fy-1997-through-fy-2021