Why Do Whistleblowers Hesitate To Report Florida Employers?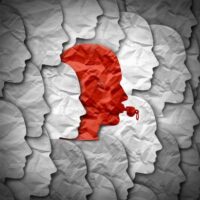 Companies in Florida are required to comply with all statutes and regulations that apply to their business, but many sidestep the laws to benefit their own interests. Some assume they will not be caught with unlawful schemes, believing the government does not have the resources to investigate every organization. However, through the protections provided by whistleblower laws employees become resources for rooting out corruption. You can report fraud and illegal activities without the fear of retaliation.
Still, many workers hesitate to blow the whistle. They may not fully understand their rights and remedies, so there is still fear about how the employer might react when an employee reports the company to authorities. A West Palm Beach whistleblower claims lawyer can explain why these concerns should not prevent you from taking action and exposing misconduct that harms so many people. Some information on why to move forward with a whistleblower case is important. 
Employees are afraid of the consequences they will face from the employer for blowing the whistle. Like many, you might envision some of the reactions from the company if you report misconduct. You expect to be fired or demoted, discriminated against, or subjected to other adverse actions at work.
Whistleblower laws protect you from workplace retaliation when you engage in protected activities. Filing a report and participating in an investigation of misconduct by your employer falls under this umbrella. You have legal remedies if you suffer retaliation because of whistleblowing.
The worker doubts anything will be done to address the unlawful conduct, so taking a risk does not make a difference. The opposite is true when a whistleblower brings illegal acts to the attention of authorities. Fraud, corruption, and other schemes could lead to criminal charges, fines, and other penalties against your employer. The agencies that enforce whistleblower laws include:
Occupational Safety and Health Administration (OSHA);
The Department of Labor Wage and Hour Division (WHD); and,
Office of Federal Contract Compliance Programs (OFCCP).
These agencies also enforce anti-retaliation laws if you do experience mistreatment at work after reporting.
Confusion about the laws and their rights frustrates many employees because they do not know how to report. The details vary according to the specifics of your whistleblower claim, but the agencies above may be a place to start with reporting. If you experienced retaliation because of alerting officials, you might be filing a charge with the Equal Employment Opportunity Commission (EEOC). There is considerable confusion due to the specific legal requirements, but it is still important to follow through with whistleblowing in an appropriate case. A lawyer can guide you through challenges. 
Discuss Options with a Palm Beach Gardens Whistleblower Claims Attorney
If you have concerns about reporting unlawful conduct at your place of employment, please contact Sconzo Law Office to learn about how the laws offer protections. You can call 561-279-6114 or visit our website to schedule a free consultation. Our firm serves individuals throughout Palm Beach County and South Florida with a wide range of employment law issues, so we are happy to explain details about whistleblower laws.
Source:
dol.gov/general/topics/whistleblower