Florida Restaurants Pay The Price For Violations Of Wage Theft Laws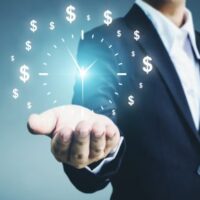 After a lengthy investigation, two Florida restaurants will be forced to pay back wages, interest, and other damages to almost 90 workers who were subjected to wage theft. As reported by ABC affiliate WFTS Action News, the US Department of Labor Wage and Hour Division (DOL) found the employers were guilty of numerous violations of the Fair Labor Standards Act (FLSA). In some cases, restaurant owners would withhold wages and apply them to other costs, which amounts to wage theft. In total, DOL recovered more than $190,700 for the employees who suffered harm because of the employer's violation of law.
Wage theft can be tricky because it is not as visible or obvious as having your car or wallet stolen. Employers find ways to skirt the laws, often making misrepresentations that gain the trust of employees. Therefore, the recent action by DOL is a way to show how misconduct with wages and hours happens in a real-life case. You should contact a West Palm Beach wage theft lawyer to discuss your situation, but some information is helpful.
Specifics of Wage Discrepancies and Violations: The owners of the two restaurants penalized by the DOL had engaged in numerous acts that violate FLSA and some state laws. For example:
To cover the cost of diners who walked out on their tabs, the owners would withhold bartenders' and servers' tips. The amount was up to $175 per day.
Employees were required to wear uniforms representing the restaurant brand, and the cost was deducted from workers' wages. In some cases, the reduction resulted in employees making less than minimum wage for tipped workers.
Owners failed to pay the proper overtime rate to servers and did not combine hours when employees worked at both restaurants throughout the work week. By separating the hours, the workers did not get their 1.5 times the hourly wage for overtime in excess of 50 hours.
The employer paid kitchen staff, i.e., non-tipped employees, an hourly wage without proper amounts for overtime.
Many employees were kept off official payroll records. 
Remedies for Wage Theft: The news article covered the end results of the investigation by the DOL, and it does mention that the probe may have been triggered by an employee complaint. If you encounter a situation of wage theft such as the violations mentioned above, you have every right to bring the issue to the attention of the DOL's Wage and Hour Division.
After you file a complaint about wage discrepancies, the DOL will launch an investigation as it did in the current case. In cases where there are clear violations, a company will be liable for paying employees back for wage theft, as well as interest, legal costs, and other damages.
Consult with a South Florida Employment Law Attorney on Wage Theft and Discrepancies
Reviewing an actual case offers a helpful overview of wage theft, and you can trust our team at Sconzo Law Office to assist with details. Please contact our firm at 561-279-6114 go online to schedule a free consultation today.
Source:
abcactionnews.com/news/region-pinellas/labor-department-says-2-st-petersburg-restaurants-kept-wages-to-cover-other-costs?_amp=true