What To Do If You Suspect Wage Theft By A Florida Employer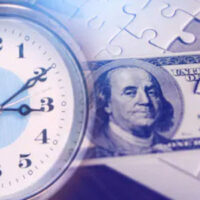 One of the most fundamental elements of the employment relationship is that the employer must pay the employee to perform job-related tasks. This basic concept is legally established by the Fair Labor Standards Act (FLSA), which considers it "wage theft" when a company fails to pay the correct amount for time worked. The violation could involve shorting an employee under Florida minimum wage laws, or it might be misclassification of a worker to justify paying less. Regardless of how you ended up with less wages than you earned, you do have legal remedies against your employer for wage theft.
The FLSA protects employees in wage and hour discrepancies, but the process and requirements can be challenging. Your first, most important priority is retaining a West Palm Beach wage theft attorney to assist with the process and ensure you recover the amount you are owed. These cases typically require you to go through several steps, including:
 Gather Evidence: It is useful to check your own records for accuracy and ensure you did not make a mistake in assessing what your wages should be. For instance, your employer may be including additional amounts on your next check because of the payroll structure and process. Collecting all relevant evidence is also a critical step as you are preparing to take official legal action, as you will need to report specific details regarding wage theft.
 File a Complaint: Once you gather all important documentation about your wages and unpaid amounts, you can either contact an attorney to file a lawsuit on your behalf or you can file a claim with the US Department of Labor's Wage-Hour Division (WHD). It is important to speak to a lawyer to help decide which is the right venue for your claim.
Wage-Hour Division – The US Department of Labor's Wage-Hour Division (WHD) is charged with enforcement and getting any back pay owed to you.  Filing a complaint triggers the WHD to investigate wage theft, so officials will review documents from you and your company. WHD may also interview managers and other employees. At the conclusion of the investigation, WHD will:
Find that your employer committed wage theft and order the company to pay back pay and other amounts; OR,
Report that there has been no violation of wage and hour laws.
File a Lawsuit: FLSA does not require you to go through WHD for a wage dispute, so you do not need to exhaust administrative remedies before suing in court. By filing a lawsuit, if you are successful, you receive not only the back pay, but also an equal amount in liquidated damages, plus attorney fees.
 Contact a South Florida Wage Theft and Discrepancies Lawyer for Details
 If you have concerns about improper payment, misclassification, or related wage and hour disputes, please contact Sconzo Law Office to discuss your situation. Individuals in Palm Beach County can call 561-279-6114 or fill out an online form to request a free consultation. After reviewing your case, a Palm Beach Gardens wage and hour discrepancies attorney can provide specifics on how the laws work.
Source:
dol.gov/agencies/whd/flsQa#:~:text=The%20Fair%20Labor%20Standards%20Act%20(FLSA)%20establishes%20minimum%20wage%2C,%2C%20State%2C%20and%20local%20governments