Rewards For Florida Whistleblowers Under Federal Law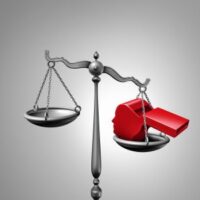 Most people are familiar with whistleblower scenarios, in which an employee with knowledge of a company's misconduct takes that information to the government for purposes of enforcement. As you can imagine, these acts by workers can create some conflict with the employer who is attempting to skirt the law. To encourage employees to come forward with details about offending organizations, there are multiple protections in place at the federal and state level. Florida's whistleblower laws protect both public and private employees from being fired, getting demoted, or suffering other adverse treatment in the workplace after they speak up.
While it is reassuring to know that these protections exist, workers should also understand how whistleblower laws reward them for their efforts. In general, the government is willing to provide a monetary benefit when someone lends a hand in stopping a company's misconduct. It is important to get help from a West Palm Beach whistleblower claims lawyer if you are pursuing legal action because the statutes vary considerably. However, you may be entitled to financial and other relief as follows:
 How Whistleblower Awards Work: There are numerous statutes that offer significant monetary benefits for workers who alert officials that an organization is violating the law. The basic legal framework is generally the same when looking at the reward for the whistleblower.
Through the course of the legal process in a typical case, the evidence will reveal that the organization engaged in fraud or misappropriation. There will be a dollar value associated with the misconduct, and these funds belong to the government. To show appreciation for the whistleblower's assistance, the statutes pay a percentage of what the government recovers.
Whistleblower Rewards Under Federal Law: One of the most common whistleblower statutes is the Federal False Claims Act, which is aimed at acts that overcharge or underpay the US government. A person who follows all procedural rules and meets the requirements for filing could receive 15 to 25 percent of the amount recovered, if the government joins in the case. Officials may also decline to get involved, in which case the individual could obtain up to 30 percent of the value.
Plus, there are other areas of federal law where it is possible to recover a whistleblower's reward:
Violations of the Securities Exchange Act could mean up to 10 to 30 percent of a recovery in excess of more than $1 million;
OSHA rules provide 15 to 30 percent for the whistleblower;
A company's violation of IRS and tax laws could lead to a whistleblower's reward of 15 to 30 percent; and,
For exposing violations of the Act to Prevent Pollution from Ships (APPS), a whistleblower may be entitled to a maximum of 50 percent of the sanctions. 
Speak to a Palm Beach Gardens Whistleblower Claims Attorney About Rewards 
The laws recognize that you are entitled to an award when you invest significant time, effort, and resources to assist the government with enforcement against wrongdoing. Still, whistleblower claims are complicated. Our team at the Sconzo Law Office work diligently to ensure you receive full benefits, so please contact us to set up a no-cost case review. Individuals in Palm Beach County can reach our firm by calling 561-279-6114 or visiting our website.
Source:
leg.state.fl.us/Statutes/index.cfm?App_mode=Display_Statute&Search_String=&URL=0400-0499/0448/Sections/0448.102.html