What is Adverse Employment Action Under Florida Law?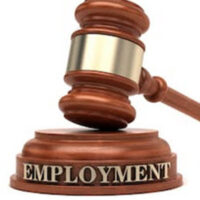 The Civil Rights Act of 1964 and other anti-discrimination laws enacted around that time made monumental, sweeping changes to how employers must protect employees from misconduct. The US Equal Employment Opportunity Commission (EEOC) is tasked with enforcing these statutes, helping aggrieved workers with their legal remedies. The laws prohibit employers from taking adverse employment action against workers because of protected characteristics like race, sex, gender, disability, and others. They also make it unlawful to take adverse action when an employee engages in protected activities, such as reporting misconduct or filing a charge with the EEOC.
Because "adverse employment action" is at the core of workplace discrimination and retaliation cases, you should be familiar with the basic definitions. This information is critical for recognizing when your rights have been violated, and that it is time to consult with a West Palm Beach employment law attorney. Some background information on the relevant concepts is useful.
Summary of Adverse Employment Action: Though they share some common elements, discrimination and retaliation are separate concepts. Therefore, there are two different definitions of adverse employment action:
Adverse action in discrimination cases centers on a material change in the terms of employment that leads to lost opportunities in the workplace. Examples include termination, demotion, loss of benefits, reducing hours, and many others.
For retaliation claims, adverse action is any conduct by your employer that would have deterred you from engaging in protected activities. For instance, if you exercise your rights by filing a charge with EEOC, your employer cannot reduce wages. 
Options for Mistreated Workers: Under discrimination laws, you must exhaust administrative remedies before taking your employer to court for adverse employment action. This requires you to file a charge with the EEOC, which will conduct an investigation and attempt to resolve your complaint. If you cannot work out a solution with your employer, EEOC will send an official document that allows you to sue in court.
Through the administrative process and in litigation, it is possible to recover:
Back pay;
Front pay;
Interest;
Attorneys' fees and legal costs; and,
The value of lost benefits.
 Proving Adverse Employment Action: It is important to understand the concept because it has a profound impact on employment law cases. Without evidence of adverse employment action, the employee's options are limited. You do not suffer harm, so there are no damages to recover. Title VII specifically requires that your employer's acts affect the conditions of employment. The bar is lower for retaliation, in which the focus is whether a reasonable person could be discouraged by the adverse treatment.
 Discuss Adverse Action Concerns with a South Florida Employment Lawyer
This overview should help you understand the many forms that workplace discrimination and retaliation can take. If you believe your employer violated the law by taking adverse employment action, please contact Sconzo Law Office right away. Individuals in Palm Beach County can set up a free case review by calling 561-279-6114 or visiting us online. We can advise you on legal options after assessing your situation.