How Does Overtime Work Under Florida Wage Laws?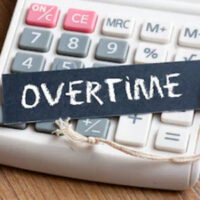 The US Department of Labor's Wage and Hour Division (WHD) is tasked with enacting minimum wage and overtime rates nationwide, but the laws allow each US state to set higher amounts. Florida lawmakers have established a formula that establishes minimum wage and adjusts the amount every year, going from $11 currently to $12 per hour in September 2023. Like the federal government, Florida regulations also calculate overtime at a rate of 1.5 times the employee's normal hourly rate.
State statutes and regulations establishing overtime rates are clear-cut, and information is available online. However, companies continue to break the law through intentional violations and common bookkeeping errors. The reasons behind their failures do not matter to you as an employee, since you still have rights to pursue your employer for misconduct. You should consult with a West Palm Beach employment lawyer to determine the nature of your claim, but some background information is useful.
Overview for Overtime in Florida: The benchmark for federal overtime is based upon the number of hours an employee works in a week, and the Florida system follows. If you work more than 40 hours in a 7-day period, you are entitled to be paid a higher amount than your normal average wage. Employers are also required to pay overtime to employees who work more than 10 hours in a single day.
For calculating both weekly and daily overtime, the 1.5 multiplier is used. You must be paid 1.5 times your ordinary wage when your hours exceed the designated threshold.
 Classifying Employees: Not all workers are entitled to overtime pay under federal and state employment laws. Some employees are exempt, which means the employer does NOT have to pay 1.5 times the wages for hours in excess of 40 per week or 10 per day. The laws identify four positions that are exempt employees:
Professionals who have a specialized skill set and knowledge;
Executive positions that have power to hire and fire;
Computer workers; and,
Administrative employees in accounting, human resources, and general office work positions. 
Remedies for Failure to Pay Overtime: Florida employment laws allow you to pursue your employer for unpaid overtime wages, but there is an additional amount for aggrieved employees. You may also be entitled to recover liquidated damages if you succeed in proving that your employer violated the law. The liquidated damages value is equal to the amount of unpaid wages and overtime that were wrongfully withheld. Therefore, if you did not get paid $500 for the overtime hours you worked, you could receive a total of $1,000.
Contact a Palm Beach Gardens Overtime Discrepancies Attorney About Remedies
This summary of the laws on overtime wages and hours is helpful for understanding your rights, but you will need experienced legal counsel to assist with enforcing them. For more information about overtime laws, please contact Sconzo Law Office. You can call 561-279-6114 or go online to set up a no-cost case evaluation. After learning more about your situation, a South Florida employment lawyer can advise you.
Source:
dol.gov/agencies/whd/minimum-wage/state#fl