What Damages Are Available In A Florida Workplace Discrimination Case?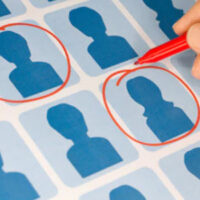 Federal anti-discrimination laws are tough on employers who treat employees differently because of race, ethnicity, gender, sex, disability, or other protected characteristics. The Equal Employment Opportunity Commission (EEOC) is tasked with enforcing these laws, including the primary statute prohibiting discrimination, the Title VII of the Civil Rights Act of 1964. The agency has the power to investigate complaints by employees, which are called charges. If the EEOC finds legal violations, the goal of the process is to put the worker in the same financial position as if the discrimination never occurred.
In other words, the EEOC does not order an offending employer to pay a fine to the government: The remedy of making an employee whole belongs to YOU, so you are entitled to damages for how the misconduct has affected your life. There are different categories of compensation available in these cases, and a West Palm Beach employment lawyer will ensure you receive the full amount by law. Some background information on damages is also useful.
Economic Damages: Some losses that you suffer when your employer engages in discriminatory tactics are tangible in nature, so there is a definite value on your damages. Depending on the specific circumstances of your case, you may be able to recover:
Back pay after being wrongfully terminated, demoted, or passed over for promotion;
The value of any employee benefits that were withheld;
Attorneys' fees and legal costs, including filing fees and expenses for gathering evidence;
Costs incurred for placement services and finding a new job; and,
Medical costs to treat emotional anguish. 
Compensation for Noneconomic Losses: In cases of workplace discrimination, an employee may also endure losses related to diminished quality of life. The laws allow you to obtain amounts for suffering, mental distress, and emotional harm.
Punitive Damages: In cases where discrimination rises to the level of criminal conduct or extremely outrageous, reckless misconduct by the employer, it may be possible to recover punitive damages. The point is not to put the employee in the same position, but rather to punish the company for extreme violations of discrimination laws. Punitives also serve to warn other employers of the harsh results they may face if they engage in similar acts.
There are limitations on economic, noneconomic, and punitive damages. They vary according to the number of workers, so the cap is $50,000 for companies with 15-100 employees. For organizations with more than 500 workers, the limit is $300,000.
Injunctive Relief: There are workplace discrimination cases in which money is not sufficient to make the employee whole. The laws allow you to seek equitable, non-monetary relief as well, including reinstatement to your position if you want to return.
 A Palm Beach Gardens Employment Discrimination Attorney Will Help with Remedies 
The details regarding damages will vary according to the specifics of your case, but it is important to leverage all available options. To learn more, please contact Sconzo Law Office. You can set up a no-cost case evaluation with a Florida employment law attorney by calling 561-279-6114 or visiting our website.
Source:
dol.gov/agencies/oasam/centers-offices/civil-rights-center/statutes/title-vii-civil-rights-act-of-1964