What Are Protected Activities in Florida Employment Law?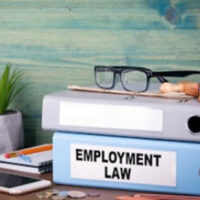 As they become more familiar with their rights under US and Florida employment laws, employees are engaged and proactive in terms of treatment by employers. For instance, most workers are aware that they have legal remedies under Title VII of the Civil Rights Act if they are subjected to discrimination. When you suffer mistreatment on account of race, ethnicity, religion, disability, gender, and many other characteristics, you may have an employment discrimination claim.
However, not as many employees are familiar with how the laws also safeguard them from discrimination on account of protected activities. Title VII and other statutes address the characteristics of a worker, but they also extend to your conduct in connection with employment. It is essential to understand some background about protected activities, so consult with a Palm Beach County employment lawyer about concerns. A summary is also informative.
Overview of Protected Activities in the Workplace: Title VII protects employees who engage in certain conduct related to employment, workplace conditions, on-the-job safety, and other areas. Employers are prohibited from discriminating or retaliating against workers who participate in protected activities, so a company may break the law by:
Terminating an employee because of protected activities;
Demoting or changing the position of a worker to a less desirable one;
Reducing pay or benefits;
Changing the hours or location of work; and,
Refusing to hire a candidate who engaged in protected activities.
 Examples of Protected Activities: Laws that prohibit discrimination on account of protected activities exist to support important interests. You have free speech rights, workplace conditions may need improvement, or you need to address safety concerns. Therefore, Title VII and other discrimination laws consider protected activities to be:
Filing a charge with the EEOC;
Reporting other employer misconduct to relevant authorities;
Helping officials investigate employer wrongdoing;
Filing a claim for workers' compensation;
Reporting discrimination, harassment, or retaliation on behalf of another employee; and,
Cooperating with inspectors from OSHA and other safety agencies.
 What to do About Violations of the Law: If you suspect that you have been discriminated against because of protected activities, you should make it a priority to consult with a Florida employment law attorney. A lawyer can tell you whether the conduct violates the law, as not all situations are grounds for a claim.
If possible without breaking any company policies or laws, you can gather evidence from your place of employment. There can be issues with theft, and consulting with an attorney will help you collect what is legal.
 Contact a Florida Employment Lawyer About Your Rights 
Legal representation is critical if you were subjected to discrimination or retaliation because of your participation in protected activities. At Sconzo Law Office, our team is prepared to pursue an employer that breaks the law and ensure you receive fair compensation. To learn more about how we can help, please call our offices in Palm Beach Gardens at 561-279-6114 or visit us online. We can set up a free case evaluation to review your circumstances and decide how to proceed.