How Much is a Florida Sexual Harassment Claim Worth?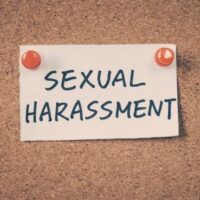 It is surprising that sexual harassment is still a problem, especially because Florida employers know that they expose themselves to massive liability for violating employment laws. If you suffered hostile environment or quid pro quo sexual harassment, you do have rights under Title VII of the Civil Rights Act. You may qualify to recover compensation, and statistics from the Equal Employment Opportunity Commission (EEOC) are revealing what you can expect. On average, each employee who was successful in filing a charge received $36,798 through the process.
However, these figures do not include cases that settled or went to court after exhausting sexual harassment administrative remedies. The amount you may recover could be higher or lower, and you certainly want to know where you stand. It is not possible to calculate the exact figure, but a West Palm Beach sexual harassment attorney can provide insight on your specific situation. Plus, it is helpful to review some information on damages that are available.
Types of Compensation in Sexual Harassment Claims: Damages in these cases aim to reimburse you for losses and attempt to make it as if the harassment never happened, at least as much as possible. There are numerous forms of compensation you may qualify to receive, including:
Lost Wages: You could recover back pay if you were terminated, as well as front pay for the amounts you would have received.
Loss of Benefits: Many companies offer employment perks that have value to you, such as health insurance, paid time off that you did not receive, bonuses, and other benefits.
Out-of-Pocket Expenses: If you sought medical care or counseling because of the sexual harassment you experienced, you may recover for these amounts.
Pain, Suffering, and Emotional Distress: Though you cannot put a dollar value on certain losses, you definitely endure personal hardship from sexual harassment.
Legal Costs: It is also possible to recover for your attorneys' fees, legal costs, and expenses related to filing your claim.
Punitive Damages: In extreme cases where an employer knew about sexual harassment and intentionally did nothing to stop it, you might be eligible for punitive damages as punishment to the company.
 Factors That Affect Amount: There are certain considerations that could increase or decrease the value of a sexual harassment claim, and they could impact your case as well. For instance:
A claim with solid documentation, witness accounts, and other evidence will likely result in a higher recovery.
The value is affected by whether you settle or go to trial to enforce your rights.
Your choice of counsel is a factor, because a skilled, knowledgeable attorney knows strategies for obtaining the best possible outcome.
 Talk to a Florida Sexual Harassment Lawyer About Your Rights 
There is no way to know exactly what your claim is worth, but this information should help you understand what factors affect your case. For more information on sexual harassment claims, please contact Sconzo Law Office. You can schedule a free case review with a Palm Beach County employment law attorney by calling 561-279-6114 or visiting us online.
Source:
eeoc.gov/data/sexual-harassment-our-nations-workplaces