Florida's Minimum Wage Increase September 30, 2023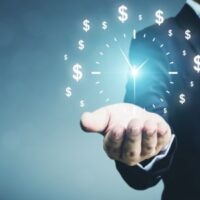 The Fair Labor Standards Act (FLSA) was enacted in 1938 to address a number of workplace injustices, and some of the key provisions relate to wages, hours, and overtime. One of the most important is the establishment of a minimum wage, but the statute allows for individual states to set a higher rate. Florida has opted to require employers to pay a minimum wage that exceeds the federal amount, and the current structure is a graduated scale. This year, the Florida minimum wage increases as of September 30, 2023 to account for inflation and many other economic factors.
Most employers are well-aware of how minimum wage works and the periodic increases. However, you need to be familiar with these issues as well, so that you can protect yourself from wage and hour discrepancies. If you experience problems as the new minimum wage starts, it is important to talk to a Palm Beach Gardens wage and hour attorney about your remedies. An overview of the changes will help you understand the basics.
Florida's New Minimum Wage: It was back in 2020 that Florida voted to approve a graduated state minimum wage, increasing the rate periodically. The final stage is 2026, when the minimum wage will be $15 per hour. Before 2020, the state followed the federal rate.
For most of 2023, workers have been paid $11 per hour. The increase on September 30, 2023, raises it to $12. Regulations on overtime follow the changes to the minimum wage, so employees still make 1.5 times the wages if they work more than 40 hours in a week.
 Effect on Tipped Workers: The new hourly minimum wage also increases the rates for workers who make their earnings through tips. The minimum wage of $7.98 will go to $8.98 per hour, meaning overtime hours will be paid at the rate of $13.47 per hour.
A tipped employee is someone who makes more than $30 per month in tips. Keep in mind that your earnings must equal at least the minimum wage when combining wages and tips. Your employer must make up the difference, which is now a higher amount.
 Remedies for Wage and Hour Discrepancies: The US Department of Labor enforces the FLSA, so you must file a complaint if you have not been paid the proper minimum wage. Officials will investigate, and you could recover compensation if they find a violation of the law. Many of these claims settle, but the next step is going to court if you cannot reach an agreement. Through the process, you may obtain monetary damages for:
The total discrepancy with wages, including interest;
Attorneys' fees;
Legal costs; and,
Other compensation.
 Count on a Palm Beach County Wage and Hour Lawyer for Assistance
It is great news for hourly workers to learn about Florida's minimum wage increase, but you must be watchful for wage and hour discrepancies. Sconzo Law Office will assist with remedies against your employer, so please contact us at 561-279-6114 or go online to schedule a free consultation.
Source:
dol.gov/agencies/whd/minimum-wage/state#fl