Overview Of Severance Agreements Under Florida Employment Laws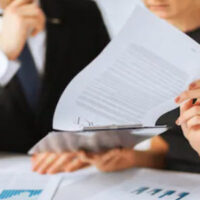 When you are leaving a position in which you dedicated significant time and effort over the year, it is gratifying to know that your employer is offering a severance agreement. As the US Department of Labor (DOL) points out, there is no employer duty to provide one and no employee right to receive such a perk. You might assume that a generous severance package is the company's way of saying thanks and helping you move forward after leaving.
However, companies definitely have their reasons when they extend severance packages to exiting employees. They are typically protecting their own interests, not yours. While focusing on the attractive financial incentives, you could miss out on the strings that come attached. If you were presented with an agreement, it is wise to consult with a West Palm Beach severance contract lawyer before signing anything. An overview should also be helpful.
 Severance Packages Protect Employer Interests: A company may certainly have some generosity motivations for offering a severance agreement, but it is more likely that it has interests to protect. As a former employee, your departure carries risks. There are two ways that employers look out for their own concerns:
Release of Liability: This is a clause in which you agree to forego any future legal claim against your employer, including those based upon discrimination, wages, harassment, and benefits.
Restrictive Covenants: Companies have legitimate business interests in protecting trade secrets and other confidential information. A severance contract is an opportunity to prohibit a former employee from taking this information and benefiting from it in a new position.
 Negotiate When Appropriate: You might think that the company has all the bargaining power, but you have every right to suggest changes and amendments that work to your advantage. If you can gain an edge through a higher lump sum or longer period of medical insurance coverage, you should negotiate to support your interests.
Restrictive Covenants: You can expect these provisions in a severance agreement, but you should be aware of the different types:
A covenant not to compete provision prevents you from competing against your former employer, usually within a geographic region and for a designated time.
Nondisclosure agreements prohibit you from informing others about the employer's confidential information that is listed in the severance contract. For instance, you cannot reveal these details to partners in your new business or a new employer.
There may also be a non-solicitation clause in a severance agreement, which bars you from having employees at your former employer join you in a business venture. 
A Palm Beach County Contractual Matters Attorney Will Protect Your Rights
These points about severance packages are useful, but you will need legal help reviewing and understanding the key terms. Plus, if you must enforce the agreement or defend claims of breach, representation is critical. Our team at Sconzo Law Office is prepared to advise you on all contractual matters, so please contact us to set up a free consultation. You can reach our Palm Beach Gardens offices at 561-279-6114 or via our website.
Source:
dol.gov/general/topic/wages/severancepay