Can I Be Fired For Filing For Workers' Compensation In Florida?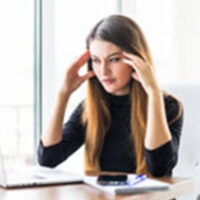 When an employee is injured in a workplace accident or suffers from an occupational disease, workers' compensation laws provide benefits to support them through difficult times. Under rules set by the Florida Workers' Compensation Division, you may receive amounts for medical care, lost wages, disability, and more if you qualify. The funds come from workers' comp insurance policies that employers must carry to protect employees. You can obtain benefits by filing a claim, and you do not need to prove that your employer was at fault.
Because workers' comp is covered by insurance, your employer does not pay benefits out-of-pocket. However, some companies might view a claim as a threat to its interests and fire an employee for taking action. This is a classic situation of wrongful termination, and the laws are clear that an employee cannot be fired for filing a workers' comp claim. It is important to discuss your remedies with a West Palm Beach wrongful termination attorney, and check out an overview about these issues.
 Wrongful Termination for Protected Activities: There are several federal and state laws that make it illegal to discriminate against an employee due to race, sex, religion, national origin, and other protected characteristics. Many of these statutes include provisions on protected activities, which means an employer is prohibited from taking adverse action because a worker participates in them.
Filing a workers' compensation claim is an employee's right, so it is a protected activity. Firing someone is an adverse action by the company that constitutes wrongful termination, allowing the employee to pursue a claim.
 Other Protected Activities: Workers' compensation claims are just one area where employers violate the law by firing an employee for protected activities. You may also have a wrongful termination claim if you were let go due to:
Filing a claim for workplace discrimination;
Helping another employee with a discrimination or harassment claim;
Reporting your employer to officials, such as the Occupational Health and Safety Administration (OSHA);
Pursuing a wage claim for failure to pay minimum wage or overtime; or,
Requesting leave under the Family and Medical Leave Act (FMLA).
Workplace Injuries and Disability: Another protected activity is requesting an accommodation for a disabling medical condition, a scenario that may come into play when you were hurt in a workplace accident. If your injuries were so severe that you suffer a disability, you can ask your employer to provide the means to help you do your job. The Americans with Disabilities Act (ADA) requires a company to enable reasonable accommodations, such as a wheelchair-accessible desk or changes to your job duties. It is wrongful termination for your employer to fire you or engage in adverse action for making the request.
 Contact Our Palm Beach Gardens Wrongful Termination Lawyers Today 
It is against the law for a Florida employer to fire you for filing a workers' comp claim, so trust Sconzo Law Office to assist with your legal remedies. Please contact our firm at 561-279-6114 or go online to set up a free case review with an employment law attorney.