How to Collect Evidence for a Whistleblower Claim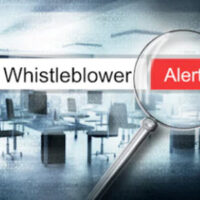 Whistleblower claims are one of the most effective tools for rooting out fraud against the government, encouraging those with knowledge of misconduct to bring it to the attention of proper authorities. To reward them for their efforts, laws like the Federal False Claims Act (FCA) pay a reward for providing information that uncovers fraudulent schemes. If you are aware of misconduct by your employer and seek to bring it to the attention of officials, you may be entitled to damages.
However, claims under FCA must be supported by more than a hunch. You will need proof, and your own recollections about a fraudulent scheme are important. Documents and electronic evidence is even more critical, but secretly collecting this information is a meticulous process. It is important to consult with a Palm Beach County whistleblower lawyer about specifics, and the following general tips for gathering evidence are useful.
 Do Not Violate Security to Obtain Evidence: Never take information that is not within your scope of employment or for which you do not have access through your job duties. If you need to borrow a password or key to obtain proof, you could harm your interests by taking it. Instead, you should commit it to memory as best you can and write it down as part of your notes for the whistleblower case.
 Limit What You Take: While you may have access to a wealth of evidence with your own passwords, you should not arbitrarily start copying files to use as proof. There may be many documents in what you take that are not related to your whistleblower case, and your actions could be viewed negatively in court as overreaching. Limit yourself to accessing the most important documents, knowing that the government may also be investigating further.
 Never Share Information You Collect: Whistleblower cases are conducted under terms of absolute secrecy, so as to not tip off the company committing the fraud against the government. Therefore, do not share the evidence you collect with anyone other than your attorney. Only use it to support your claim, and for no other purpose.
Keep HIPAA in Mind: Due to the prevalence and cost of health care fraud, there is an exception to the confidentiality provisions under HIPAA. This is a federal privacy law that protects medical information. In a whistleblower case, it is lawful to share data with your lawyer.
 Avoid Recording Conversations: It is tempting to record discussions about fraud involving your employer, but this tactic can have unintended consequences. Do not attempt audio or video recordings for use as evidence. However, voicemail messages left for you could be valuable for your case.
 Trust Our Florida Whistleblower Claims Attorneys for Assistance
The means of collecting evidence for your case will vary depending on your employer and other factors, so you need personalized advice on the process. At Sconzo Law Office, our whistleblower lawyers are knowledgeable about FCA and experienced in conducting investigations for these cases. To set up a free consultation at our offices in Palm Beach Gardens, please call 561-279-6114 or visit us online.