Detecting Hostile Work Environment at Your Florida Employer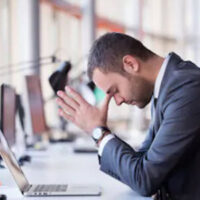 You are probably familiar with the concept of workplace discrimination, but some details on recognizing it and taking action provide additional insight. The US Equal Employment Opportunity Commission (EEOC) defines discrimination as treating an employee differently or adversely because of race, color, religion, gender, disability, age, or other protected characteristics. Harassment is a type of discrimination, and it is unlawful when the misconduct creates a hostile work environment.
The EEOC specifies that a hostile work environment is one in which the worker suffers intimidation, hostility, or abuse because of their protected characteristics. However, it can be difficult to identify acts that violate your rights when you are so close to the situation. You should discuss your circumstances with a Palm Beach Gardens discrimination lawyer who can advise you on what factors create a hostile workplace. Some background information is also useful.
 Overview of Hostile Work Environment: The EEOC description points out that petty annoyances are not sufficient to create the intimidating, abusive setting that anti-discrimination laws prohibit. In addition, a worker may not have a claim for an isolated incident, unless extremely severe. The mistreatment in the work environment must be so outrageous, egregious, and pervasive that it would offend a reasonable person.
An employer is liable for employees who create the hostile workplace, including supervisors and non-supervisory workers. The company can only avoid liability if it tried to take corrective action and the employee did not take advantage of these efforts. For non-supervisors, the employer is not liable unless it knew or should have known about the hostile work environment.
 Examples of Conduct That Violates the Law: To better prepare you to recognize the signs, you can review some hostile work environment examples. They include:
Offensive jokes that target a protected characteristic;
Slurs, epithets, and name calling;
Insulting comments and ridicule;
Acts of physical intimidation, threats, or assault; and,
Posting offensive materials.
How to Prove Hostile Work Environment: Evidence is critical for enforcing your rights under anti-discrimination laws, so you can support your case by following a few recommendations:
Document Offensive Incidents: Start a journal from the first time you were subjected to hostility, including dates, the location, and who was present.
Retain Communications: You should save all communications between and among the relevant employees, including emails, voice messages, texts, and internal messaging systems.
Report Misconduct: Part of preserving your rights is informing your employer about the conduct that constitutes a hostile work environment.
Reach Out to Witnesses: If there are others in your workplace that are offended by the conduct, ask them if they want to make a statement on your behalf.
 Consult with a South Florida Workplace Discrimination Attorney About Your Rights
If you believe you were subjected to a hostile work environment, it is critical to speak with an employment lawyer right away. Your suspicions may be correct, and you have rights to pursue the employer for damages. For more information about workplace discrimination cases, please contact Sconzo Law Office. Individuals in Palm Beach County can set up a free case review by calling 561-279-6114 or visiting our website.