Do I Get Paid When My Employer Makes Me Come in Early?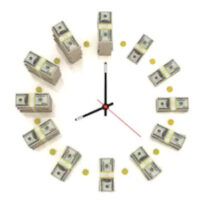 Many hourly workers in Florida dread the times when their employer asks them to come in early, whether it is just one day or as part of the regular workday routine. It may just be a few minutes or up to an hour, just a short time compared to the full shift in the eyes of the company. For this reason, some employers mistakenly believe that this time should not be paid. However, every employee is entitled to be paid for every minute of work provided to the employer under the Fair Labor Standards Act (FLSA). Asking you to come in early and not paying you is a clear violation of the law.
There are many ways employers violate FLSA, and wage theft is one example. Failing to pay you for the time you work amounts to stealing from your earnings, so there are remedies for employees. The problem is that many workers do not realize that they are the subject of misconduct. It is important to consult with a West Palm Beach employment lawyer about your rights. Some background is also useful.
 Overview of Wage Theft: FLSA covers many different aspects of the employment relationship, including wages and hours. The statute requires employers to:
Pay the federal or state minimum wage, whichever is higher, to all employees for time worked;
Pay overtime at a rate of 1.5 times employees' wages when they work more than 40 hours in a work week; and,
Pay the minimum wage for tipped employees.
Wage theft occurs whenever the employer does not comply with these requirements. It may be in the form of actual wages, but you could suffer from the theft of important work-related benefits.
 Examples of Wage Theft: There are some industries in which wage theft is rampant, and this misconduct generally affects shift and hourly workers. Examples include:
A bartender must come in early to clean the bar, bottles, and prepare for customers.
A worker at a store is required to arrive 10 minutes before the shift to count money in the drawer.
A nurse is requested to arrive at least 30 minutes before clocking in to review charts and patient information from the nursing crew that is heading home.
An hourly employee, in any position, must take phone calls from the employer on days off to discuss work-related topics. 
How Wage Theft Adds Up: The most distributing and harmful aspect of wage theft is how the effects accumulate, causing significant losses for an employee. Coming in 30 minutes before every shift amounts to 2.5 hours over a 5-day work week. The minimum wage in Florida is $11 per hour, so the wage theft is $27.50 for one week. After a year, you have lost $1,430.
 Contact a Florida Wage Theft Attorney to Discuss Options
If you believe you are not being paid properly for the time you work, please contact Sconzo Law Office to learn more about your remedies. You can schedule a case review at our offices in Palm Beach Gardens by calling 561-279-6114 or going online.
Source:
dol.gov/agencies/whd/flsa