EEOC Guidance on AI and Employment Discrimination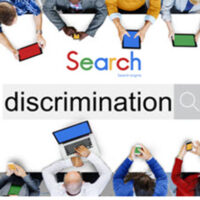 Artificial intelligence is controversial for many reasons, but it is here to stay and will affect lives in many ways. Florida companies are investing in AI to assist with workplace tasks, which could impact employment matters. The Equal Employment Opportunity Commission (EEOC) issued recent guidance on the topic, stating that handing over hiring and employee-related actions to AI could violate employment discrimination laws. The agency also stressed that employers could be accountable under the same, well-established principles of Title VII of the Civil Rights Act.
It is difficult to understand how AI could possibly engage in employment discrimination, but the policies of employers could lead to misconduct. Aggrieved employees have the right to pursue the company, so you should be aware of how AI affects you. A West Palm Beach employment lawyer can explain the implications and assist with the legal process. Some background is also helpful.
Employment Discrimination Overview: Title VII prohibits employers from treating employees differently because of race, ethnicity, disability, age, sex, and many other protected characteristics. The statute also makes it unlawful to engage in discrimination against workers because they participated in protected activities, such as reporting employer misconduct to authorities or seeking workers' compensation benefits.
Title VII applies to employees who currently work for a company, but it also protects prospective employees during the hiring and onboarding process. If your rights were violated, you can seek monetary damages.
 How AI Could Violate the Law: An employer could be liable for employment discrimination by implementing AI technology in various ways. It may violate the law when companies use such tools as:
Resume scanners that prioritize candidates by searching for certain keywords;
Virtual assistant chatbots that reject applications based upon a candidate's answers to questions;
Job testing solutions that assign employees to positions after assessing their personalities and fit with corporate culture; and,
Employee monitoring technology that tracks keystrokes and targets workers who use certain language in communications.
Steps in a Discrimination Claim: The legal process starts by filing a charge with EEOC, which is required by law. You must exhaust administrative remedies through the agency before you can sue in court. Upon filing your charge, EEOC will investigate to determine whether discrimination occurred. You will have the opportunity to attempt a settlement agreement with your employer, and there are advantages to resolving your claim without court.
However, if you and your employer cannot reach a settlement, you have exhausted your administrative remedies. You can move forward with filing your lawsuit in court to recover monetary damages.
Contact Our South Florida Employment Discrimination Attorneys Today
AI may be here to stay, but so is Title VII. The law protects you from all types of employment discrimination, even from a machine. It is essential to retain legal representation if you suffered mistreatment in hiring or at work, so please contact Sconzo Law Office to learn how we can assist. You can set up a free consultation at our location in Palm Beach Gardens by calling 561-279-6114 or going online.