What To Do if You Were Subjected to Race Discrimination at Work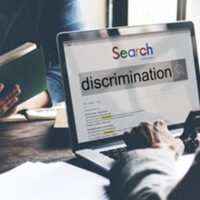 Like many Florida employees, you know that race discrimination in the workplace persists, but you probably do not think it could happen to you. Unfortunately, mistreatment on account of race is a serious problem. The US Equal Employment Opportunity Commission (EEOC) receives around 22,500 charges every year claiming racial discrimination, which amounts to more than 32 percent of all complaints. Employers who violate the law face fines and other penalties.
However, an employer who engages in unlawful race discrimination may also be liable for the losses caused to the employee. You may be entitled to monetary damages, such as backpay, forward pay, and interest. In some cases, you might request equitable relief like reinstatement to your position. Success with these claims starts by consulting with a West Palm Beach employment attorney who will guide you in taking the necessary steps. Some To-Do's in these cases include:
 Notify Your Employer: Most companies have written policies about how to report workplace discrimination, either through a human resources department or some other channels. You should follow the rules established by your employer and notify the relevant individuals that you suffered race discrimination. If there are no policies in place, report the mistreatment to a trusted supervisor or management. Keep copies of all documents for your own records.
 Request a Written Report: Your employer will also have policies regarding the company's response to allegations of race discrimination. The HR department may conduct an investigation and generate paperwork, as the company seeks to protect itself from legal troubles. You should obtain copies of all written reports and documents that are related to your claim. These are important for an EEOC charge and potential legal action in court.
Keep Meticulous Records: It is important to maintain all documents and information that could be relevant to your case, including: 
Emails, voicemails, and other communications;
Statements of witnesses;
Your own recollections; and,
Any pictures or visual displays that were discriminatory. 
File a Discrimination Charge: Your attorney will assist with the process, but the first official action you take for a race discrimination case is filing a charge. The EEOC is one option, but you can file at the state level through the Florida Commission on Human Relations (FCHR). You will need solid evidence of the instances of race discrimination, and your employer will also provide proof to defend its interests. Many charges settle through administrative remedies, but you can take your case to court if dissatisfied with the results of EEOC or FCHR proceedings.
 Trust a Florida Race Discrimination Lawyer for Legal Assistance
These are all necessary steps when pursuing a race discrimination case, so it is reassuring when you have legal representation to guide you through the process. For more information on what to do about race discrimination, please contact Sconzo Law Office. You can set up a consultation by calling 561-279-6114 or visiting us online. Our team serves employees throughout Palm Beach County in a wide range of employment law matters, so we are happy to help.