Tips for Telling Your Florida Employer About a Disability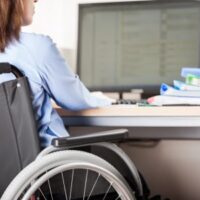 While there are some medical conditions that are obvious to an observer, many other disabilities are invisible or unnoticeable for others. If you have a disabling ailment that your employer and co-workers will likely not detect, you may wonder about how to address the situation in the employment setting. On one hand, you are permitted to say nothing under the Americans with Disabilities Act (ADA), which protects qualifying employees from discrimination in the workplace. At the same time, the ADA allows you to request reasonable accommodation if you need assistance with job tasks.
The situation is less of a conundrum than you might expect. The ADA includes specific provisions that enable you to maintain privacy, while also getting access to resources to accommodate your disability. However, it is important to take the right approach to the circumstances, which means consulting with a Palm Beach County disability discrimination lawyer for guidance. Plus, you can review a few tips on how to reveal a disability.
 Decide IF You Want to Disclose: As mentioned, ADA does not require you to tell anyone at work about a disability. Plus, if you are asked about your medical condition or your employer makes comments, you could even be the victim of disability discrimination. The reason you would need to disclose a disabling ailment is when you are seeking reasonable accommodation. Even then, you have no duty to provide details about your condition.
 Make Sure ADA Covers You: Initially, you should note that ADA only applies to employers with 15 or more employees. From the standpoint of your own eligibility, keep in mind that the law only allows you to seek reasonable accommodation if you meet three criteria:
You have a medical impairment.
Your medical condition affects a major life activity, i.e., being able to work.
Your ailment substantially limits the major life activity.
If you do not meet these requirements, it could be a mistake to reveal anything about a disability. You would not qualify for a reasonable accommodation even if you requested one, and you would have compromised your privacy.
Get Your Strategy Ready: When considering options for requesting accommodations, you will typically approach your employer's HR department. It is staffed by professionals that would hopefully know the law and understand how to respond. If there is no such department, you will need to work through a manager, supervisor, or business owner.
It is smart to start with an email with your request, in which you state your needs and any details you choose to provide about your condition. Then, ask for a meeting in person to discuss specifics about job tasks that are problematic.
 Trust a South Florida Disability Discrimination Attorney for Legal Advice
These tips on telling your employer about a disability are useful, but you will need additional details when addressing the topic in your workplace. To learn how we can assist, please contact Sconzo Law Office at 561-279-6114 or via our website. We can set up a free consultation at our Palm Beach Gardens offices.