SCOTUS Decision Expands Accommodations in Religious Discrimination Cases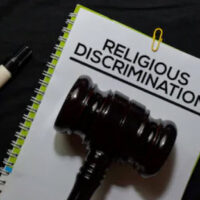 There is always a flurry of activity as US Supreme Court decisions are released in the days before the Justices end their session, and June 2023 was no exception. With the controversy surrounding some cases, you might not be aware of a critical case that affects the relationship between employers and employees in Florida. In Groff v. DeJoy, Postmaster General, a man who claimed religious discrimination prevailed with his argument that he should not be disciplined for refusing to work on Sundays.
The focus of this SCOTUS opinion was the Title VII requirement that an employer must accommodate employees for religious purposes if doing so would not cause undue hardship. The case serves to expand and clarify protections for employees, so it is important to understand how it may affect your rights. You should discuss concerns with a West Palm Beach religious discrimination attorney, and an overview of the Groff opinion is useful.
 Overview of SCOTUS Decision: Gerald Groff had been an employee for the US Post Office for years, working a mail delivery job every day but Sundays. He is an Evangelical Christian who believes this day of the week is dedicated to religion and rest. USPS eventually began operating on Sundays as part of a deal with Amazon, which required Groff to work on the day he regularly had off for religious reasons.
After a period of progressive discipline that put Groff in new locations and new positions, he resigned. He also filed a lawsuit under Title VII of the Civil Rights Act, alleging that USPS could have accommodated his religious practice without undue hardship on the business of the post office.
SCOTUS agreed, finding that undue hardship is a factor that would be substantial in the context of the employer's business, considering size and operating costs. An employee does not have to prove that the employer would suffer considerable, extreme costs to allow religious accommodation.
 How to Pursue a Religious Discrimination Claim: Your first step with an employment discrimination case is not going to court, but rather pursuing your administrative remedies. You will file a charge with the Equal Employment Opportunity Commission (EEOC) or Florida Commission on Human Relations (FCHR). The agency investigates and, if there are potential violations of Title VII, the parties will attempt to settle their dispute.
It is necessary to exhaust your administrative remedies before going to court, but not all cases are resolved by agreement. If dissatisfied with the process, you can file a lawsuit in court to recover:
Back and front pay;
The value of employee benefits;
Interest and attorneys' fees; and,
Monetary damages. 
Contact a Florida Religious Discrimination Lawyer for Details
The Groff case should help you understand your basic rights in a case of religious discrimination, but there are many additional details. If you are experiencing mistreatment at work and want to know more about your options, please contact Sconzo Law Office. You can call 561-279-6114 or visit our website to set up a free case review. A Palm Beach County employment lawyer can explain the laws after reviewing your situation.
Source:
supremecourt.gov/opinions/22pdf/22-174_k536.pdf