Proposed Rule to Extend Overtime for Florida Exempt Employees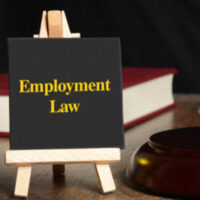 Basic overtime laws established by the Fair Labor Standards Act (FLSA) require employers to pay 1.5 times an employee's regular wages when they work more than 40 hours in a work week. However, there are specific rules on who qualifies for overtime, regardless of the time spent working. Some employees are exempt based upon their salary and position, so the employer does not have to pay overtime. In an August 30, 2023 press release, the US Department of Labor Wage and Hour Division stated that it is proposing a rule to make more of these exempt employees eligible for overtime pay.
As a proposed rule, the matter will go through many different stages and levels of approval before it becomes effective. Still, the DOL expects that the expansion of overtime will enable 3.6 million workers to qualify. The rule could affect your future, so it is important to consult with a Florida employment law attorney about the specifics. Some background on the proposal is also useful.
 Changes for Exempt Employees: There are workers in some positions that do not qualify for overtime because of the nature of the job. Exempt employees include:
Executives;
Administrative staff;
Computer workers;
Professional employees; and,
Outside sales employees.
There are different rules for these positions, but the threshold to qualify is having a salary of at least $684 per week or $35,568 per year. Employees who work in the above jobs and earn more than these amounts are not entitled to overtime pay when they work more than 40 hours in a week.
With the proposed rule, the salary threshold is increased to $55,000. If it passes, you could be earning up to $1,059 per week and be eligible for overtime pay. Note that there are very specific rules about the job tasks of exempt employees, and they must be suited to the positions listed above to satisfy the duties test. Job titles do not automatically mean a worker is exempt or nonexempt.
Other Important Provisions of the Proposed Rule: Besides enabling an additional 3.6 million employees to qualify for overtime, there are other aspects of the proposal that touch on related issues.
The rule clarifies which employees are executive, administrative, or professional, giving guidance on exempt versus nonexempt workers. These employees will either be done after working 40 hours, or they will be paid time-and-a-half for additional hours.
To account for increases in inflation and economic factors, the threshold would be automatically adjusted every three years for salaried, exempt workers. The initial amount of $55,000 would be increased based upon the current earnings data for the relevant executive, administrative, or professional position.
 A Palm Beach County Employment Lawyer Can Explain Details
The DOL's proposed rule could open the door for many employees to get overtime pay, so it is worth knowing the basics. To learn more about how the concepts impact your employment, please contact Sconzo Law Office in Palm Beach Gardens. You can call 561-279-6114 or visit us online to schedule a consultation with an employment attorney.
Source:
dol.gov/newsroom/releases/whd/whd20230830