Overview Of Workplace Harassment (Nonsexual) Under Florida Employment Laws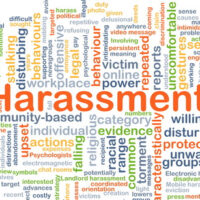 There tends to be some confusion about workplace harassment and discrimination, but rest assured both are unlawful under both US and Florida law. The US Equal Employment Opportunity Commission (EEOC) clarifies that harassment is a form of discrimination when the misconduct focuses on protected characteristics like race, national origin, disability, pregnancy, age, or others. Harassment may also involve unlawful acts toward a worker who engages in a protected activity, such as standing up to employer discrimination or participating in an investigation.
A second area where there can be confusion is assuming that harassment cases involve sex, which is understandable. Many EEOC charges are for sexual harassment, and there is no doubt that they tend to get more media attention. However, harassment on account of any protected characteristic or activity is unlawful under anti-discrimination laws. A West Palm Beach workplace harassment lawyer can provide details on your specific circumstances, though an overview is helpful.
 Defining Harassment in the Workplace: You might be familiar with the two types of sexual harassment, and the laws create the same classifications for nonsexual harassment, or workplace harassment wherein the misconduct focused on any other protected characteristic than sex or gender:
Workers may have rights when they are forced to endure offensive acts as a condition for employment or remaining employed.
An employee might have a claim if the misconduct is so extreme or pervasive that it creates a work environment that a reasonable person would find hostile, outrageous, or abusive. Isolated incidents and annoying behavior are typically not sufficient to create a hostile work environment. 
Examples of Nonsexual Harassment: To recognize the signs of harassment, you should note that various individuals in the workplace could violate the law. A harasser might be your direct boss, but you could also suffer from the acts of a co-worker, manager in a different division, or even a non-employee that has a business relationship with your employer. Examples of harassment include:
Offensive jokes;
Slurs and name calling;
Intimidation and abuse; and,
Physical violence or threats.
Keep in mind that nonsexual harassment might be verbal comments, but email messages, photos, memes, and other objects can also create a hostile work environment.
Steps in the Legal Process: In most cases, you will first file a claim with the EEOC or the state equivalent – the Florida Commission on Human Relations (FCHR). The relevant agency will investigate and try to work with the parties to negotiate a settlement. You are required to go through this stage under laws on exhaustion of administrative remedies.
If your claim is not resolved through the EEOC/FCHR, the next step is initiating litigation. You can file a lawsuit to seek damages for back pay, interest, legal fees, and other losses.
 Discuss Your Options with a Palm Beach Gardens Workplace Harassment Attorney
Knowing the steps in the process is helpful, but it is smart to retain knowledgeable legal counsel for assistance when pursuing remedies for nonsexual harassment. Sconzo Law Office is committed to fighting for your rights, so please contact us to set up a no-cost case assessment. Employees in Palm Beach County can call 561-279-6114 or complete an online contact form to reach an experienced employment law attorney.
Source:
eeoc.gov/harassment#:~:text=Harassment%20is%20a%20form%20of,of%201990%2C%20(ADA)