Disparate Treatment V. Disparate Impact In Florida Race Discrimination Claims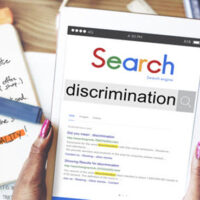 Race discrimination in the workplace has been unlawful under Title VII of the Civil Rights Act for almost 60 years, but complaints about misconduct indicate significant room for improvement. According to data from the US Equal Employment Opportunity Commission (EEOC), race continues to be a top reason for charges filed by employees. Over the last 5 years, race discrimination complaints account for an average of 33.2 percent of all charges. Annually, the EEOC receives just over 24,000 employee complaints. Note that these figures do not include those filed with the Florida Commission on Human Relations (FCHR), which handles state-based claims.
Discrimination on account of race is illegal in every facet of the employment relationship, from hiring and firing to onboarding, promotions, wages, and firing. However, there are two basic ways employers violate the law: Disparate treatment and disparate impact. A West Palm Beach  discrimination attorney can explain how the differences affect your case, but a summary is informative. 
Comparing Disparate Treatment and Impact: The key distinction between these two concepts is how the misconduct affects an individual employee versus an entire group of workers.
Disparate treatment is illegal when an employer treats an employee differently than other workers because of race. An example is where the company only drug tests individuals of a certain race or forbids them from dealing directly with customers.
Disparate impact discrimination occurs when the employer implements a policy that appears to be neutral, but which has a disproportionate and adverse effect on members of a certain race. For instance, sickle cell anemia is more common in African Americans than other ethnic groups. An employer who hires based upon the results of a sickle cell anemia test could be engaged in misconduct because of the adverse effects on African Americans.
Still, an employer may NOT be liable for disparate impact discrimination if there is a legitimate, crucial, job-related reason for the policy. 
How an Attorney Can Assist with a Race Discrimination Case: Retaining counsel is essential for race discrimination claims, especially for disparate impact discrimination where the employer has the opportunity for rebuttal. When seeking legal remedies through the EEOC or FCHR, a lawyer can help with:
Collecting and analyzing evidence regarding race discrimination;
Filing proper forms and supporting documentation with the relevant agency; and,
Working with the EEOC/FHCR to resolve the claim via settlement agreement.
If you are not satisfied with the outcome through the administrative process, the next step is suing your employer in court. An attorney can assist by filing the complaint, managing discovery and depositions, and presenting your case at trial.
 Get Legal Help from a South Florida Race and National Origin Lawyer
You can count on our team at Sconzo Law Office to handle all essential tasks as we pursue an employer for illegal race discrimination. To learn about your remedies for monetary damages and equitable relief, please contact us to set up a free case evaluation. You can reach our offices in Palm Beach Gardens by calling 561-279-6114 or visiting us online.
Source:
eeoc.gov/data/charge-statistics-charges-filed-eeoc-fy-1997-through-fy-2021