FTC Proposed Ban On Non-Compete Agreements Could Boost Wages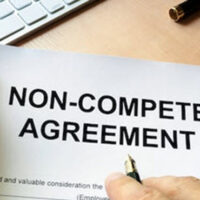 Noncompete agreements have been controversial for decades because of how they limit an employee's rights under employment laws and choke future business opportunities. Still, for years, the laws in Florida and other states have allowed restrictive covenants as a way to protect the interests of employers. Change may be on the way according to a January 5, 2023 press release issued by the Federal Trade Commission (FTC), and workers stand to gain. The FTC is proposing a ban on covenants not to compete, freeing employees to pursue job opportunities without restrictions.
The process for implementing a rule can be time-consuming, so it may be several months before the FTC gathers necessary information and makes a decision. However, you could benefit from understanding the key provisions now and as they evolve through the rule-making process. Consult with a West Palm Beach employment attorney about details, but some background is useful.
 Key Points of Proposed Rule: As it stands, Florida's statute on noncompetes will enforce an agreement if it is limited in scope, protects a legitimate business interest of the employer, and meets other requirements. The proposed ban by the FTC would make it unlawful for a company to:
Enter into a covenant not to compete with an employee;
Request that a worker sign a noncompete agreement;
Maintain an existing noncompete that the employee already signed; or,
Tell a worker that he or she is subject to a noncompete clause without any written agreement. 
How Noncompetes Harm Workers: Federal officials are likely taking action on this important employment law issue because of the damaging effects on an employee's rights, future, and financial interests. The FTC estimates that the ban could increase workers' earnings by up to $300 billion annually, an amount that benefits employers as long as noncompetes are allowed. In addition, the FTC points out that:
Restrictive covenants stifle innovation.
Noncompete clauses prohibit entrepreneurs from starting new businesses that benefit the local economy and entire communities.
Covenants not to compete also deprive other businesses of a thriving talent pool.
The trickle-down effect of noncompete agreements adversely affects consumers by increasing the price of goods and services.
Timeline for Action on a Noncompete Ban: The FTC's announcement of a proposed rule change is the start of the process for modifying the language and implementing a ban. The next steps involve getting public comment, which the FTC will accept until March 10, 2023 – though this deadline could be extended. Once the public comment period concludes, the FTC will make a decision on the proposed rule and potentially make it a Final Rule.
 Reach Out to Our South Florida Noncompete Agreements Lawyers to Learn More 
Though it may be some time before a ban on noncompetes, keep in mind that the bar is high for enforcing one that you might be bound to right now. For additional information, please contact Sconzo Law Office in Palm Beach Gardens, FL. You can call 561-279-6114 or visit our website to schedule a free case review. After discussing your situation, we can advise you on restrictive covenant laws.
Source:
ftc.gov/news-events/news/press-releases/2023/01/ftc-proposes-rule-ban-noncompete-clauses-which-hurt-workers-harm-competition