How FMLA Applies To "Key" Employees In Florida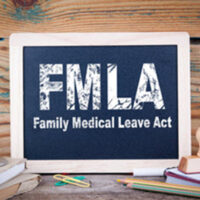 There are many different reasons you may need time away from work, so it is reassuring to know that leave laws protect your rights as an employee while you are off. The Family Medical Leave Act (FMLA) allows you to take up to 12 weeks off within a 12-month period, as long as you qualify. You are covered if you have worked at least 1,250 hours in the last year for a company with 50 or more employees within 75 miles. FMLA does not require an employer to pay you while away, but the company must allow you to return to your same job or the equivalent when you return. You are also entitled to keep health care benefits during your leave.
However, there is an exception to these eligibility rules that could impact your right to take leave. Even if you meet all other criteria, your employer could still refuse to restore you to your position if you are a "key employee." It is important to discuss your circumstances with a West Palm Beach FMLA attorney, but a summary on FMLA and key employees is useful.
 Who Qualifies as a Key Employee: There are three factors for determining whether someone is a key employee that could be denied FMLA leave:
You must be a salaried worker, so those paid hourly wages are not considered key employees.
You must be eligible for FMLA under the basic criteria that apply to all workers, including hours worked and having a qualifying reason to take leave.
You must be among the highest paid 10 percent of all workers who are employed by your company within 75 miles of the worksite.
Process for Requesting FMLA Leave: If you meet these requirements, you should formally request to take time off under FMLA so that you can be restored when you return. Many employees may not know the ranking of salaries under #3 above, but you should make the request regardless. Force your employer to prove that you are or are not within the highest paid 10 percent.
If your employer decides to deny FMLA leave on the grounds that you are a key employee, the company must show that there is a substantial and grievous economic injury to operations. Note that the employer must prove that the injury will occur because of restoring you to your position; the focus is NOT on whether there would be harm during your absence.
 Options When Classified as a Key Employee: An employer cannot deny FMLA leave. With a key employee, the company can deny restoration if the worker attempts to return and limit access to group health insurance during the leave period. However, if you request reinstatement at the end of the leave period, your employer must still provide evidence about a substantial and grievous injury.
 Set Up a Free Consultation with a Palm Beach County FMLA Lawyer
To learn more about how leave laws affect key employees, please contact Sconzo Law Office in Palm Beach Gardens. You can schedule a no-cost case review by calling 561-279-6114 or visiting our website.
Source:
dol.gov/agencies/whd/fmla