New Protections Under the Pregnant Workers Fairness Act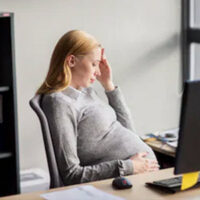 Though pregnant employees have enjoyed numerous protections under federal and Florida law for decades, there has not been a statute to address their specific needs on reasonable accommodations. This changed in December 2022 when US Congress enacted the Pregnant Workers Fairness Act (PWFA). Previously, expectant workers would be covered by the Americans with Disabilities Act (ADA), under the theory that pregnancy causes medical conditions that constitute disabilities. However, by enacting the PWFA lawmakers recognized that women are affected by pregnancy, childbirth, and related conditions in unique ways that should not be considered a disability.
The PWFA goes into effect on June 27, 2023, at which point employers must comply with reasonable accommodations mandates. The Equal Employment Opportunity Commission (EEOC) will also start the process of rulemaking for PWFA regulations. You should consult with a West Palm Beach Beach employment lawyer if you have concerns about mistreatment at work, but it is useful to review some important points about the law.
What PWFA Does: The statute requires designated employers to give reasonable accommodations when an employee is limited at work because of pregnancy, childbirth, or the medical conditions that accompany them. The employer does not have to provide a feature that would create undue hardship, because this would not be considered reasonable.
The PWFA only addresses the issue of accommodations. There are other statutes that cover situations where the worker suffers harassment, retaliation or other forms of pregnancy discrimination.
How PWFA Protects Employees: Like other employment laws, the PWFA allows affected workers to file a charge with the EEOC. You can do so as early as the effective date, but PWFA only applies when the dispute over reasonable accommodations occurs on or after June 27, 2023. The EEOC will investigate and determine what actions, if any, the employer must take to comply with PWFA.
Specific Prohibitions: There are some details you should know about conduct by your employer, because it is unlawful to:
Force a worker to accept the accommodation without consultation;
Deny opportunities to an employee based upon the need for pregnancy-related accommodations; and,
Require a worker to take a leave of absence instead of providing reasonable accommodation, when one is available to allow the pregnant employee to continue. 
Reasonable Accommodations: Depending on your needs during pregnancy and after childbirth, your employer might be required to:
Allow flexible hours or working from home;
Provide safety apparel for a pregnant woman's increasing size;
Offer additional breaks for the bathroom, eating, resting, drinking water, and nursing;
Excuse the employee from engaging in strenuous job tasks or being exposed to substances that are harmful during pregnancy.
 Discuss Your Options with a Florida Pregnancy Discrimination Attorney
It is reassuring to know that the PWFA provides protections, but you will need legal help if your employer does not offer reasonable accommodations as required by law. Our team at Sconzo Law Office is prepared to assist with your claim, so please contact our office in Palm Beach Gardens today. You can call 561-279-6114 or go online to schedule a free consultation.
Source:
congress.gov/117/bills/hr2617/BILLS-117hr2617enr.pdf#page=1626