What Does It Mean To Exhaust Administrative Remedies Under Employment Laws?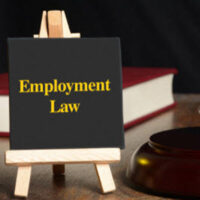 Data on complaints of workplace discrimination were recently published for 2022, and the numbers indicate that Florida employers are going in the wrong direction with protecting employees. According to the US Equal Employment Opportunity Commission (EEOC), there were 73,485 new charges filed for discrimination on account of race, sex, disability, age, and other protected characteristics. This constitutes a 20 percent increase compared to 2021. EEOC charge statistics are important because filing a complaint is the first step to enforcing your rights as an employee.
Plus, filing an EEOC charge is a required step to pursuing your remedies under most workplace discrimination laws. Many employees assume that they must sue in court, but this is not the case because of the rule on exhausting your administrative remedies. It is important to retain a West Palm Beach employment lawyer for assistance at all stages of the legal process, but you should be aware of what exhaustion of administrative remedies means.
 Legal Steps for Employment Claims: In many situations where someone causes you harm, you go directly to court to seek damages. Employment law cases are different because the statute that provides you with rights will typically include the requirement to work with the federal agency that is charged with enforcement. This is usually the EEOC, which enforces such laws as:
Title VII of the Civil Rights Act
Americans with Disabilities Act (ADA)
Age Discrimination in Employment Act (ADEA)
Pregnancy Discrimination Act 
With each of these laws, you must first file an EEOC charge before you can sue your employer in court. Once you exhaust your administrative remedies through the EEOC, you can move to a lawsuit.
 Notification from Officials: When you file an EEOC charge, the agency will conduct an investigation to determine wrongdoing by your employer. If there is misconduct in the workplace, the EEOC may try to get the company to agree on a settlement to compensate you. When the probe does not reveal any violation of employment laws, the EEOC will not move forward.
When the EEOC decides not to act OR the settlement is not satisfactory, the agency will issue a Notice of Right to Sue. This document is verification that you exhausted your administrative remedies.
 Next Phase with Employment Cases: Once you receive the Notice of Right to Sue, you can proceed with a lawsuit against your employer for discrimination, harassment, retaliation, or other violations of employment law. The steps with litigation include:
Filing a complaint in court and serving all documents upon your employer;
Pretrial court appearances, motions, and hearings;
Discovery and depositions; and,
A trial, in which you will present evidence and testimony to support your case. 
Discuss Legal Steps with a South Florida Employment Law Attorney
The requirement to exhaust your administrative remedies provides the opportunity to resolve your discrimination promptly and without having to go to court. To learn more about additional stages in the process, please contact Sconzo Law Office to set up a no-cost case evaluation. Employees in Palm Beach County can call 561-279-6114 or visit us online to speak with a skilled employment lawyer.
Source:
eeoc.gov/newsroom/eeoc-releases-annual-performance-report-fiscal-year-2022#:~:text=In%20FY%202022%2C%20the%20agency,public%20than%20the%20previous%20year