Challenges With Age Discrimination Claims In Florida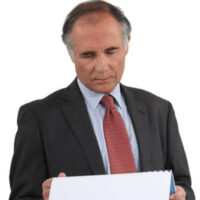 Age discrimination may not top the list of charges received by the Equal Employment Opportunity Commission (EEOC), but this misconduct occurs more frequently than you might guess. Violations of the Age Discrimination in Employment Act (ADEA) comprise more than 15,600 discrimination charges on average annually over the last 5 years, meaning around 1 in 5 employees claim to have suffered mistreatment at work. These figures do not include complaints filed with the Florida Commission on Human Relations, which also receives thousands of reports from workers every year.
Claims for discrimination based upon age can be more complicated than those based upon race, sex, or other protected characteristics for a variety of reasons. For one, many employees do not understand their rights under the ADEA, which is separate from some of the anti-discrimination statutes you might know. You should consult with a Palm Beach County age discrimination lawyer to assess your circumstances, but some information about the complexities is useful.
 How to Prove an Age Discrimination Case: The ADEA makes it unlawful for an employer to treat an employee differently because of age, so you will need evidence to show how the company violated the statute. For instance:
ADEA only applies to workers aged 40 or older, an element that is easy to prove.
You must have facts showing that your employer made an employment decision on account of age, such as with hiring, termination, compensation, promotions, and benefits.
If your age discrimination claim is based upon harassment, you need evidence regarding how your employer created a hostile work environment.
Proof that you were isolated or excluded from employer functions or activities is also useful, when those who were invited to participate are younger workers. 
Challenges with Age-Based Discrimination Claims: Employers are aware of their obligations and what conduct would constitute a violation of ADEA, so you will probably not face direct questions or obvious mistreatment about age. It is more likely that you will encounter subtle forms of mistreatment, and this aspect is a key challenge with age discrimination cases. When there is no direct evidence such as comments, you must prove:
The employer's decisions or actions lead to disparate treatment of older employees, such as where the company imposes an age cut off instead of reviewing qualifications.
Your employer policies have a disparate impact on older workers, though they may not be intentionally targeting age. You may be subjected to disparate impact when rules, practices, and procedures appear to be neutral, but they result in different, adverse impacts on employees of a certain age. 
A South Florida Age Discrimination Attorney Will Guide You Through Pitfalls 
You can see that there are challenges when you seek to enforce your rights and pursue legal remedies under ADEA, so it is wise to get help from an experienced employment lawyer. To learn how Sconzo Law Office assists workers with age discrimination cases, please call 561-279-6114 or check us out online. We can schedule a free case evaluation at our Palm Beach Gardens office.
Source:
eeoc.gov/data/age-discrimination-employment-act-charges-filed-eeoc-includes-concurrent-charges-title-vii-ada