Laws That Apply To Pregnancy Discrimination Claims In Florida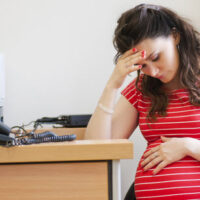 On the one hand, it is good news for expectant women in Florida to know that the number of charges for pregnancy discrimination have almost been cut in half over the last few years. The Equal Employment Opportunity Commission (EEOC) reports that more than 4,000 workers filed complaints in 2010; by 2021, this figure was reduced to 2,260. These figures may be affected by the rise in remote work and expansion of the gig economy, work environments where pregnant women are less likely to experience mistreatment. Plus, many companies are dedicating efforts to root out all forms of discrimination.
Still, there are far too many employers that do not comply with the laws on pregnancy discrimination. They may harm your interests through their policies and actions, so it is important to know your rights and how to enforce them. You can learn more about your legal remedies by consulting with a West Palm Beach discrimination lawyer. A summary of the laws that apply to these claims is also useful.
 Pregnancy Discrimination Act: Title VII of the Civil Rights Act did not specifically address the subject of discrimination on account of being pregnant when it was passed, though it did prohibit sexual discrimination. Lawmakers amended Title VII through the Pregnancy Discrimination Act to include mistreatment against workers based upon:
A current or past pregnancy;
The potential of becoming pregnant;
A medical condition related to having a child, such as nursing or lactation;
Choices regarding abortion; and,
Using birth control.
Americans with Disabilities Act (ADA): Pregnancy is not a disability, but there are certain medical conditions that arise when a woman is expecting. The ADA prohibits employers from discriminating against the employee for a pregnancy-related impairment, such as diabetes or preeclampsia. In addition, the ADA requires employers to offer a reasonable accommodation for the medical condition.
Family and Medical Leave Act (FMLA): This statute is not an anti-discrimination law, but it does cover employees who seek to take time off for designated reasons. The birth of a child and care for a newborn within 1 year of birth is grounds to ask for leave under FMLA.
You can request up to 12 work weeks in a 12-month period if you qualify. FMLA does not require a company to pay you during this time. However, you have job protection until you return, and you are still covered under health insurance.
COMING SOON – Pregnant Workers Fairness Act: A new law takes effect in June 2023, which includes some of the protections mentioned above. The statute requires reasonable accommodations for employees suffering from pregnancy, or related conditions, similar to ADA. Examples include flexible work hours, allowing more time to sit, eat, or rest, and changing to appropriately sized uniforms.
 A Florida Pregnancy Discrimination Attorney Will Advise You on Options
If you have concerns about treatment at work due to your pregnancy or after giving birth, please contact Sconzo Law Office. You can call 561-279-6114 or visit our website to schedule a no-cost consultation with a Palm Beach County employment lawyer. After reviewing your situation, we can explain next steps.
Source:
eeoc.gov/data/pregnancy-discrimination-charges-fy-2010-fy-2021