Retaliation And Requests For Reasonable Accommodation: Things To Know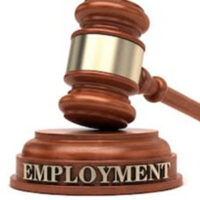 The Americans with Disability Act (ADA) was enacted in 1990 to protect employees with disabling medical conditions from discrimination in the workplace. Some of these protections were already covered in Title VII of the Civil Rights Act, but there was an important addition with ADA. Upon request, Florida employers are required to provide reasonable accommodation. This may include making existing facilities accessible to those with disabilities, as well as adjusting schedules, modifying job structure, or altering equipment to enable the employee to perform relevant duties.
Companies may respond to a request for reasonable accommodation in different ways, but there is one form of action that is always unlawful under ADA: Retaliation. There should never be adverse consequences for exercising your rights, and a West Palm Beach employment attorney can assist with legal remedies. To start, you should become familiar with some of the basic facts about retaliation and requests for reasonable accommodation.
 How Retaliation Violates the Law: Anti-discrimination laws, including Title VII and the ADA, prohibit employers from treating workers differently on account of race, sex, disability, and other protected characteristics. They also make it unlawful to take adverse action against an employee who engages in protected activities. As they are relevant to general employment laws, illegal retaliation might be firing someone for filing a workers' compensation complaint or reporting discrimination to officials.
In the specific context of disability discrimination, requesting a reasonable accommodation IS a protected activity. Companies cannot take adverse action against a worker simply for asking.
 Employers Can Deny the Request: An important point about ADA and retaliation is that a company may be well within its rights to refuse the request. The statute allows employers to deny making modifications to the workplace when doing so would cause undue hardship. Factors to consider are difficulty and expense with arranging the accommodation.
 Combined Claims Under ADA: An employee may have two claims against an employer based upon ADA protections:
The company could be violating the law by denying a request that is reasonable and does not cause undue hardship.
Retaliation is a separate unlawful act, which may include termination, demotion, changing schedules to undesirable hours. 
Relief for Affected Employees: The Equal Employment Opportunity Commission (EEOC) is tasked with enforcing the ADA, so workers must file a charge for unlawful retaliation based upon disability. It is also possible to go through the Florida Commission on Human Relations (FCHR) for state cases. Through this process, you may qualify to recover monetary damages for the losses you suffered because of retaliation. Equitable relief is also an option, such as an order for the employer to meet the request.
 Contact a South Florida Disability Discrimination Attorney to Learn More 
It is helpful to know these facts about retaliation and requests for reasonable accommodation under ADA, but you should rely on a skilled lawyer for help enforcing your rights. For additional details on eligibility and how these cases work, please contact Sconzo Law Office. Employees in Palm Beach County can call 561-279-6114 or visit us online to set up a no-cost case review.