FAQs About Gender Discrimination And Your Rights After Being Fired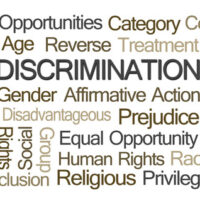 It is unlawful to discriminate against a worker because of gender, but you will not find that exact terminology in the primary law prohibiting it. Gender discrimination is covered under sex as a protected characteristic in the Title VII of the Civil Rights Act of 1964, so you still have the same legal remedies if you were fired. However, these cases can be very complicated because the laws recognize gender and sex discrimination in different, sometimes unexpected ways.
Because Title VII applies to gender discrimination, you have legal remedies if you were fired for unlawful reasons. You may qualify to recover compensation for the harm done to you and your employment opportunities. Another factor that makes these claims complex is the legal process, so it is wise to rely on a West Palm Beach gender discrimination lawyer for assistance. To help you understand your rights, some answers to common questions may be useful.
 What constitutes gender discrimination? It is unlawful to treat someone differently because of their gender or what others perceive their gender to be. The misconduct does not have to be sexual in nature to be a violation of law, which is where some confusion lies. Acts of gender discrimination target an employee's gender identity or gender expression, often based upon preconceived notions about the traditional roles of men and women. An employer may engage in gender discrimination by:
Denying a male employee's request for paternity leave;
Not hiring a woman who is pregnant; and,
Refusing to allow an employee to dress according to their gender identity.
 Which laws apply if I was fired because of gender? Title VII of the Civil Rights Act is the primary law that covers all types of discrimination in the workplace, but there may be additional statutes implicated. Based upon your circumstances, your employer may also be in violation of:
Pregnancy Discrimination Act;
Family and Medical Leave Act;
Equal Pay Act of 1963;
Americans with Disabilities Act; and,
Many others.
 Can I file a lawsuit for gender discrimination? You can seek legal remedies if you were terminated because of gender, but the first step is not filing a lawsuit. It is necessary to file a charge for gender discrimination with the EEOC or Florida Commission on Human Relations (FCHR). Often, you can resolve your complaint through this administrative process.
If you are dissatisfied with the results, then you can sue your employer in court. Through the EEOC process or a lawsuit, it is possible to recover amounts for back pay, forward pay, and interest. You may also request reinstatement to your job after being wrongfully terminated.
 Consult with a Palm Beach County Gender Discrimination Attorney for Details
These answers to common questions about gender discrimination are helpful for the basics, but there are many other specifics with a real-life case. Our team at Sconzo Law Office will tackle the challenges and ensure you receive fair compensation after being mistreated at work. To learn how we can help, please call 561-279-6114 or go online to set up a no-cost case review at our offices in Palm Beach Gardens.
Source:
eeoc.gov/statutes/title-vii-civil-rights-act-1964