Evidence Needed For A Florida Race Discrimination Case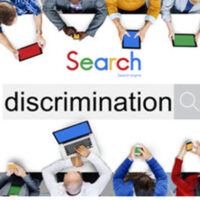 Title VII of the Civil Rights Act was passed in 1964 to protect employees from various types of misconduct in the workplace, but race discrimination is still a problem. According to Equal Employment Opportunity Commission (EEOC) data on five-year average charges, there are more than 24,000 complaints filed against employers every year for race discrimination. Many other employees file charges at the state level with the Florida Commission on Human Relations (FCHR). Fortunately, in 2021, the EEOC was able to recover $99.3 million for employees who suffered discrimination.
Pursuing a race discrimination claim is a legal matter, which starts with filing an EEOC charge and may proceed to litigation. Therefore, evidence is critical at every stage. This type of misconduct at work is rarely open and obvious, so a deeper investigation into employer records may be necessary. Your South Florida race discrimination attorney will gather essential proof, which may include:
Your Personnel File: Your employer keeps records related to the details of your employment, including annual performance reviews. These are particularly useful for responding to a common defense by employers against discrimination: The company says you were fired or did not get promoted because of poor performance. A history of positive reviews proves the opposite.
 E-Mails and Messaging Apps: Electronic communications within the company can support a race discrimination claim, because they may contain information on how your employer assigns projects and makes workplace decisions. E-mails may reveal other employees who got or received promotions, while you were not recognized despite positive reviews. These messages could be used to show how you suffered discrimination compared to other workers.
 Other Reports of Race Discrimination: If your employer was previously accused of discriminatory employment practices, the documentation may be useful for showing trends. You will still need to prove the elements of your own case, but a history of race discrimination complaints reveals that the company has not learned from past mistakes. The information may also be useful for showing what your employer did following a previous complaint, such as ordering employees to go through training.
 Pictures: When race discrimination comes in the form of harassment, you need evidence proving that your employer created a hostile work environment. Pictures of offensive materials in the workplace, such as items on display in employee spaces, can be effective support for your case.
 Witnesses: If you experience race discrimination in the workplace, there may be other employees who observed the incident. There may even be other workers in your position who have suffered mistreatment themselves. These individuals can be powerful resources for proof.
 Trust Our Florida Race Discrimination Lawyers to Advise You
It is useful to review the evidence that might be used in your case, and you may be familiar with many of them. Our team at Sconzo Law Office will leverage this information to support your claim, both in actions before the EEOC and in court. For additional details, please contact our offices in Palm Beach Gardens. You can schedule a free consultation by calling 561-279-6114 or visiting us online.
Source:
eeoc.gov/data/race-based-charges-charges-filed-eeoc-fy-1997-fy-2021