4 Ways Employee Misclassification Harms Florida Workers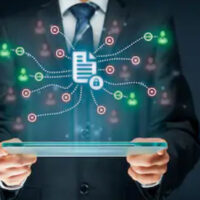 The body of employment law encompasses numerous aspects of the employer-employee relationship and workplace conditions, from wages, overtime, and safety to discrimination and harassment. Though the subject matter varies, there is one thing that many of the US and Florida statutes have in common: They only apply to employees, specifically excluding independent contractors. When you head to work and go about your daily routine, you may not realize the difference between the two. However, there are significant implications if you are being misclassified as an independent contractor when you should be treated as an employee.
Employers have an interest with the distinction, since they are not liable for certain fees and taxes when they retain independent contractors. Though you may not notice the consequences on the surface, the adverse effects for your wallet and your rights can hit hard. The following information on how misclassification harms workers should persuade you to consult with a West Palm Beach employment law attorney about legal remedies. 
Lost Wages and Benefits: Companies are only required to follow wage and hour laws, regulations on overtime, and related rules as they relate to employees. There are no restrictions on what an organization can pay independent contractors. They do not even need to comply with Florida's minimum wage, which is set at $11.00 through September 29, 2023. A company can also refuse to pay overtime to independent contractors. This misconduct represents wages out of your pocket if your position qualifies you as an employee.
No Protection from Discrimination Laws: Title VII of the Civil Rights Act, the Americans with Disabilities Act (ADA), the Florida Civil Rights Act (FCRA), and many other statutes prohibit employers from engaging in unlawful discrimination. Companies are barred from treating employees differently or taking adverse action on account of race, disability, sex, nationality, and other protected characteristics. If an independent contractor is subjected to mistreatment, there are limited – if any – legal remedies.
Workers' Compensation Insurance Does Not Cover Injuries: Florida employers are only required to pay workers' compensation insurance for employees. When hurt in a workplace accident or suffering from an occupational disease, covered employees are entitled to benefits. In addition to the expenses for medical care, workers may qualify for lost wages and disability. If you sustain a work-related medical condition but have been misclassified as an independent contractor, you cannot take advantage of these benefits.
Unemployment Payments: An employer does not contribute to unemployment for independent contractors, so only employees will qualify for payments after losing a job. Independent contractors would be entitled to any amounts owed under their work agreement, but they cannot obtain unemployment benefits. 
Speak to a Palm Beach Gardens Employment Lawyer About Misclassification Issues
 Now that you know the adverse effects of being improperly classified as an independent contractor, you can see that taking appropriate legal action is crucial. To learn how our team at Sconzo Law Office can help, please call 561-279-6114 or check us out online to set up a consultation. A Florida employment law attorney can advise you after reviewing your situation.