2 Types Of Sexual Harassment Under Florida Employment Laws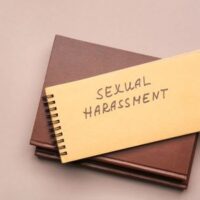 It is difficult to comprehend how sexual harassment can still be prevalent in the Florida workplace, but statistics indicate that the problem persists. Approximately 31 percent of all charges of employer misconduct received by the US Equal Employment Opportunity Commission (EEOC) are based upon sex, and harassment is a form of discrimination. Fortunately, the same laws that prohibit wrongdoing by employers also provide aggrieved employees with legal options. If you suffered sexual harassment at work, you may qualify to recover compensation.
There are numerous acts that constitute sexual harassment, but they generally fall into two categories. It is important to understand the basics, primarily for recognizing the kind of conduct that is against the law. The distinction is also essential when it comes to the evidence you will need to support your claim. You can trust a West Palm Beach sexual harassment attorney to handle the details, but an overview of the two types. 
Hostile Work Environment: The EEOC definition of sexual harassment includes unwelcome sexual advances, verbal comments of a sexual nature, and other misconduct that affects an individual's employment or performance. However, there are some important points to understand with sexual harassment claims based upon creation of a hostile work environment.
The verbal or physical misconduct must be severely offensive and pervasive, such that it intimidates and demeans the employee. A single act or comment is likely not actionable.
When a single act involves fondling or unwanted sexual touching, the employee could pursue a claim. This conduct could amount to sexual assault.
A harasser can be male or female.
Offensive pictures on someone's desk, an email joke that makes its way around the workplace, or comments about another employee who is not even present could constitute sexual harassment.
There could be a situation of hostile work environment when the comments or actions are directed at someone because of sexual orientation. 
Quid Pro Quo Sexual Harassment: In Latin, quid quo pro means getting "something for something." Under employment laws on sexual harassment, the concept refers to scenarios where the employer requests sexual favors in exchange for preferential treatment. The context is typically a supervisor, manager, or other person in a position of authority who preys upon a lower tier employee. Examples of quid pro quo sexual harassment include:
Requiring the worker to go on a date to keep his or her job;
Requesting sexual favors in exchange for a raise, promotion, or hiring; and
Demanding sexual acts with termination as punishment for refusal. 
Note that acts could constitute quid pro quo harassment even before hiring, such as making requests for sexual favors as a condition for employment.
 Discuss Legal Options with a South Florida Sexual Harassment Lawyer 
All forms of sexual harassment in the workplace are unlawful, but you should be aware of the two types of misconduct that violates Florida employment laws. You can count on the Sconzo Law Office to develop a strategy for protecting your rights, so please contact us today. You can schedule a no-cost consultation by calling our Palm Beach Gardens office at 561-279-6114 or visiting us online.
Source:
eeoc.gov/data/charge-statistics-charges-filed-eeoc-fy-1997-through-fy-2021