How Do Employers Commit Wage Theft in Florida?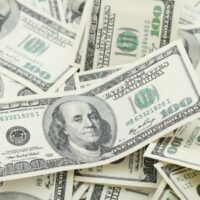 As an employee, you deserve to be paid fairly and fully for the work you do for your employer. Unfortunately, wage theft is very common among employers. Of course, employers act very subtly when not paying employees their fair wage and they will likely not come right out and admit it. Below, our Palm Beach Gardens wage and hour attorney outlines common examples of how wage theft occurs.
Requiring You to Work 'Off the Clock' 
If you are performing employment duties for the benefit of your employer, you have a right to be paid for that work. Employers cannot ask you to arrive early and perform work before clocking in, nor can they demand that you leave late but clock out early. For example, the owner of a restaurant may ask kitchen staff to clock out before cleaning their stations, and that is illegal.
Meal and Rest Breaks 
Employees mistakenly believe that they are entitled to receive pay for meal and rest breaks. Federal law stipulates that any break lasting from 5 to 20 minutes is considered part of the workday and therefore, employees must be paid for them. Florida does not have its own state law regarding meal and rest breaks, so employers must follow federal law. Typically, when an employee has a longer break, employers are not required to provide pay for them.
However, if an employer requires an employee to work during a meal or rest break, they must pay them for that time. For example, if a paralegal spends lunch at their desk doing work for the employer, they must be paid for that time.
Misclassifying Employees 
Contracted workers do not always have the same protections as employees who do not have a contract. For example, when a contract stipulates that a worker will receive a salary, they are usually exempt from the overtime laws. Employers sometimes classify employees as independent contractors even when they are not to avoid paying overtime.
Take Home Work 
Just as some employers require employees to work before or after their actual shift without providing them with proper pay, they also sometimes ask employees to take work home. Employees are then expected to complete these work duties on their own time, without receiving proper pay for it.
Overtime Not Approved
 All employees in Florida are entitled to overtime pay when they work more than 40 hours in one week. Workers are entitled to 1.5 times their regular hourly rate for every hour of overtime worked. Employers sometimes try to avoid paying overtime by claiming that the employee did not request approval first. Employees are not required to obtain approval for overtime work.
Our Wage and Hour Attorney in Palm Beach Gardens Can Advise On Your Case 
If you believe you have not been fairly paid by your employer, our Palm Beach Gardens wage and hour attorney can advise on your case. At Sconzo Law Office, our seasoned attorney will review the facts of your case and help you obtain the full compensation you deserve, which may be even more than the wages you have lost. Call us now at 561-279-6114 to request a consultation with our experienced attorney.
Sources:
floridajobs.org/docs/default-source/business-growth-and-partnerships/for-employers/posters-and-required-notices/2023-minimum-wage/2023-minimum-wage-announcement.pdf?sfvrsn=edef5ab0_2#:~:text=Effective September 30, 2023, the,per hour in September 2026.
flsenate.gov/Session/Bill/2014/957/Analyses/h0957a.CJS.PDF